FAVORITE PAST WORK
"In Homecoming parade, racial justice advocates take different paths," The Columbia Missourian, 10/10/15
"Loftin resigns as chancellor, effective end of the year," The Columbia Missourian, 11/9/15
"Part-time professors: Academia's 'working poor' juggle duties, expectations," The Columbia Missourian, 3/18/16
"Total solar eclipse offers small towns a tourism boom -- if they can get ready," The Kansas City Star, 7/13/16
"Imperiled Girl Scout camps being rescued from closure in Missouri," The Kansas City Star, 8/18/16
"A 'radical form of resistance': MU activists on looking back and moving forward," The Columbia Missourian, 11/6/16
"Bates-Hendricks: a neighborhood in transition" The Indy Star, 6/26/17
"'That fence has got to go': East side residents share hopes for prison site" The Indy Star, 7/25/17
---
INTERACTIVES AND GRAPHICS
In addition to writing, I have supplemented my reporting with interactive timelines and graphics. I'm interested in using data and visual storytelling to engage readers and display information in a variety of ways.
"Caught in the Coverage Gap" The Daily Progress, 11/11/17
"Delta Upsilon Timeline" The Columbia Missourian, 10/14/16
I've created a variety of interactive and print graphics to accompany stories. Some accompany hard news stories, like this graphic built with Tableau that accompanied a story about the decreasing amount of state funding for higher education.
Others, like this graphic, accompanied breakdowns of stories and added visual interest to a story.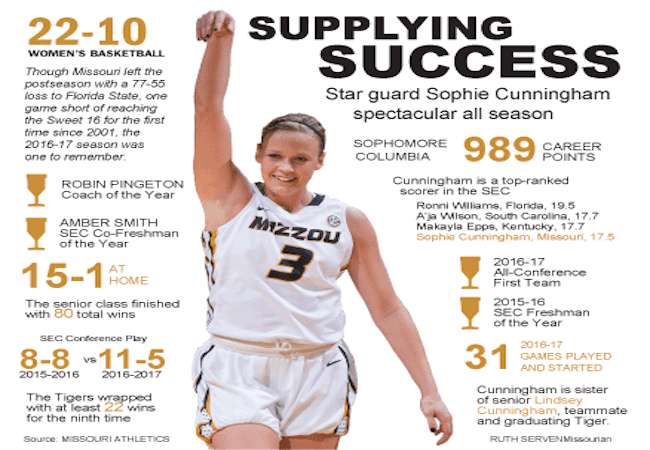 ---
SIDE HUSTLE
In addition to journalism, I write short stories, fiction and creative nonfiction. One of my short stories, "A Message," was published by Epiphany this year, and received the PEN America Emerging Writers Award.